In December 1949, there was a big moment for women's resistance in Ivory Coast: the women's march on Grand-Bassam. The long march started in Abidijan and continued all the way to the city of Grand-Bassam, first capital of Ivory Coast in colonial times from 1893 and 1900, where the country's major courts and one of its most infamous prisons were located. Their demonstration aimed to denounce the imprisonment without trial of the political leaders of the African Democratic Rally [Rassemblement Démocratique Africain – RDA], a federation of anti-colonial African political parties.
On December 22nd, the women who took part in the march walked 40 kilometers from Abidijan to Grand-Bassan, organized in small groups to dodge the French colonial administration. In December 24th, as they approached their destination, they were arrested, attacked with tear gas, and beat up by French soldiers.
"My sisters from the Bété, Bao Ulé, and Dioula people and everywhere, fear not! It's not because they attack us and shoot water with sand that we should feel discouraged, because when someone goes to the rescue of their spouse, their brother, their son, they will not back down in face of so little," Marie Koré said according to an investigation by Henriette Diabaté, author of The Women's March on Grand-Bassam [La marche des femmes sur Grand-Bassam].
Even though the first demonstration ended with several injured as a result of the brutal crackdown, the mobilization of around 500 women, including militants and relatives of prisoners, was successful: the incarcerated militants were eventually brought to trial and were either set free or had their sentences reduced. The struggle waged by Koré and other women such as Anne-Marie Raggi, Odette Ekra, and Lorougnon Zikaï is a symbol of the battle for independence in Ivory Coast and a political point of reference to this day.
Speaking with Capire, Solange Koné, of the World March of Women Ivory Coast, recalled that, when Marie Koré "launched this call to unity, women from all over responded. They walked so resolutely, the military forces were not able to stop them. This is how they were able to free their husbands. Mari Koré is an icon in Ivory Coast."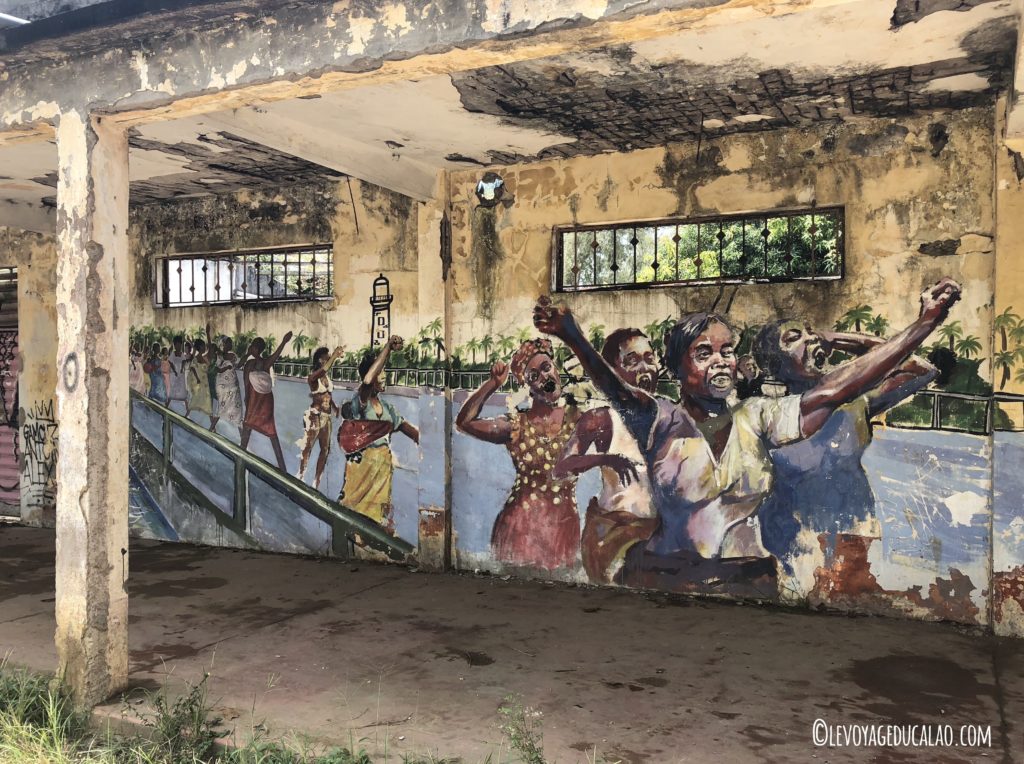 ---
Marie Sery Koré was born in Gossa, a village in Daloa, around 1910-1912, and died in 1953. She was feared by colonialists for her ability to bring women together to struggle for independence. Her story connects with so many other stories of African women who were at the center of the struggle against European colonial rule.
A member of the RDA, she was the chair of the Women's Committee of the Democratic Party of Ivory Coast [Parti Démocratique de la Côte d'Ivoire – PDCI]in Treichville, a commune where they sold fried plantains known as alloco, a source of income and employment for local women.
Marie Koré's death is surrounded by suspicious circumstances. She died while being treated for a minor illness at the Treichville annex hospital. Some sectors believe she was murdered for her anti-colonial political struggle, because the hospital was run by European doctors at the time.
The bridge over Ouladine Lagoon, on the Grand-Bassam-Abidijan border, was named "Victory Bridge" as a tribute to the resistance of women who marched against the injustice of incarceration and colonialism.