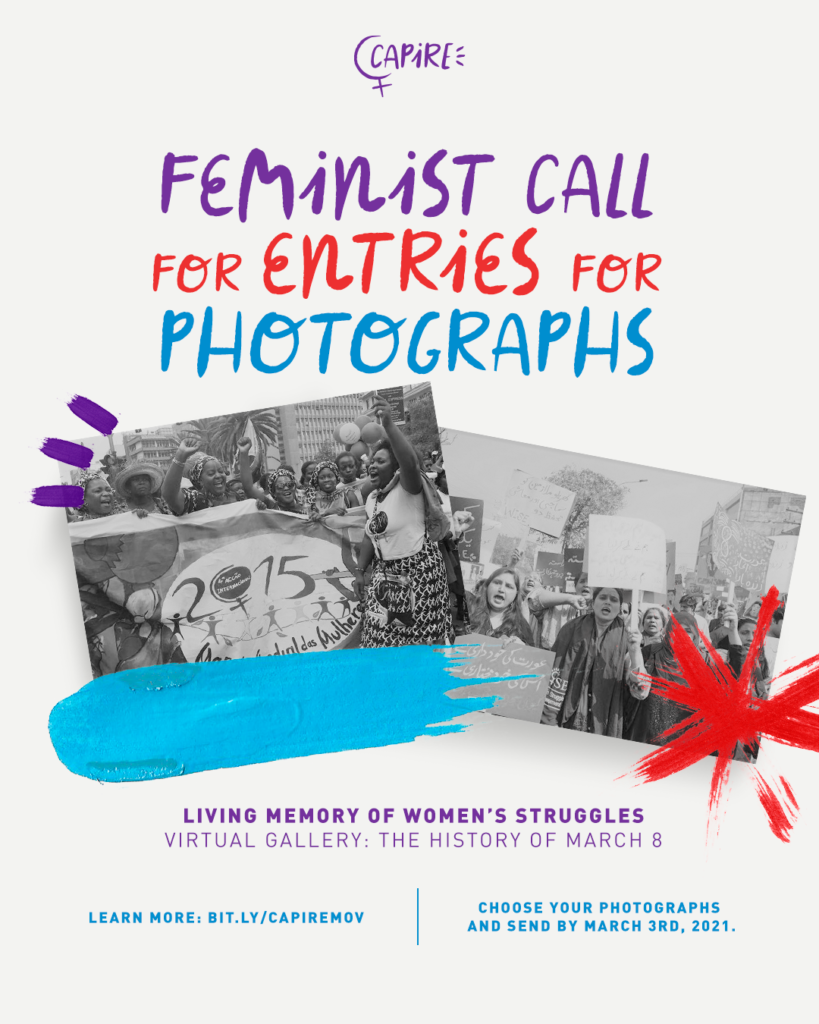 Feminist, anti-capitalist, anti-racist comrades of the world! The history of women self-organizing is long, militant, and radical. The feminist movement is creative and irreverent, with different forms of expression in different contexts and historical moments. March 8, International Women's Day of Struggle, is a day marked by great demonstrations to change the world, since its inception through to current times.
Our history is long and lively. So we at the international portal Capire are opening a call for entries for photographs about the history of March 8. We want to organize a virtual gallery, where contributions will come together to help brighten the living, collective memory of feminism.
Choose your photographs and send them to us using the form by March 3rd, 2021.